If lounging in a bathtub is a distant memory, stop imagining! Cleaning yourself in a tub is safe, therapeutic and can offer you a better quality of life. You CAN enjoy bathing .. because of the Walk-in-Bathtub.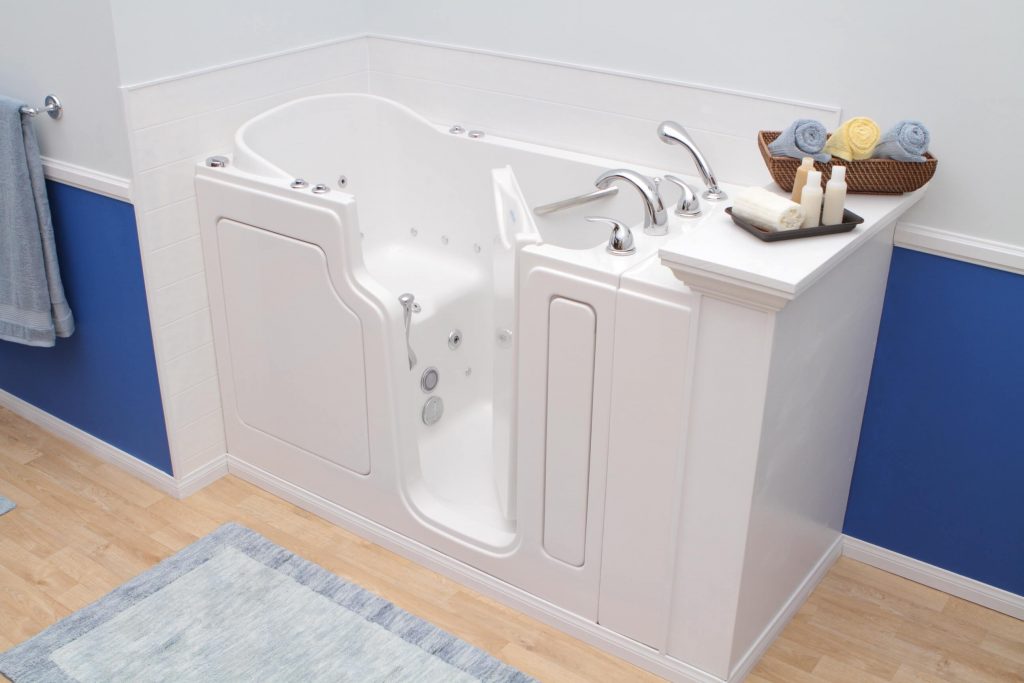 These modern Walk-in-Tubs are not only functional but new designs make them incredibly stylish and actually affordable. There are several benefits to having a walk-in bathtub in your home, here are a few: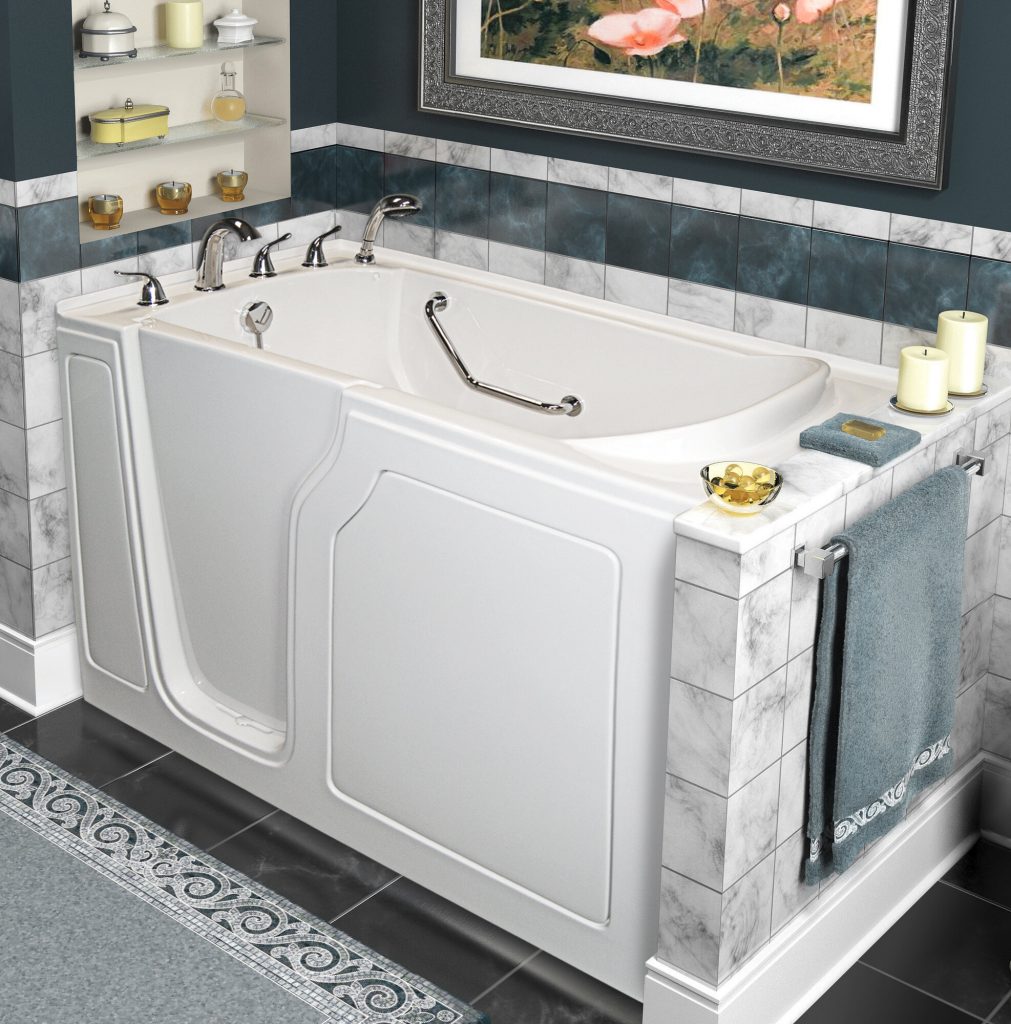 If you walk into a tub rather than step into it, there's no fear slipping as you enter the tub. They are designed to have a low step, extra-large doors, anti-slip flooring, and well-placed handles throughout to help you bathe safely and independently, drastically lowering the risk of a devastating fall.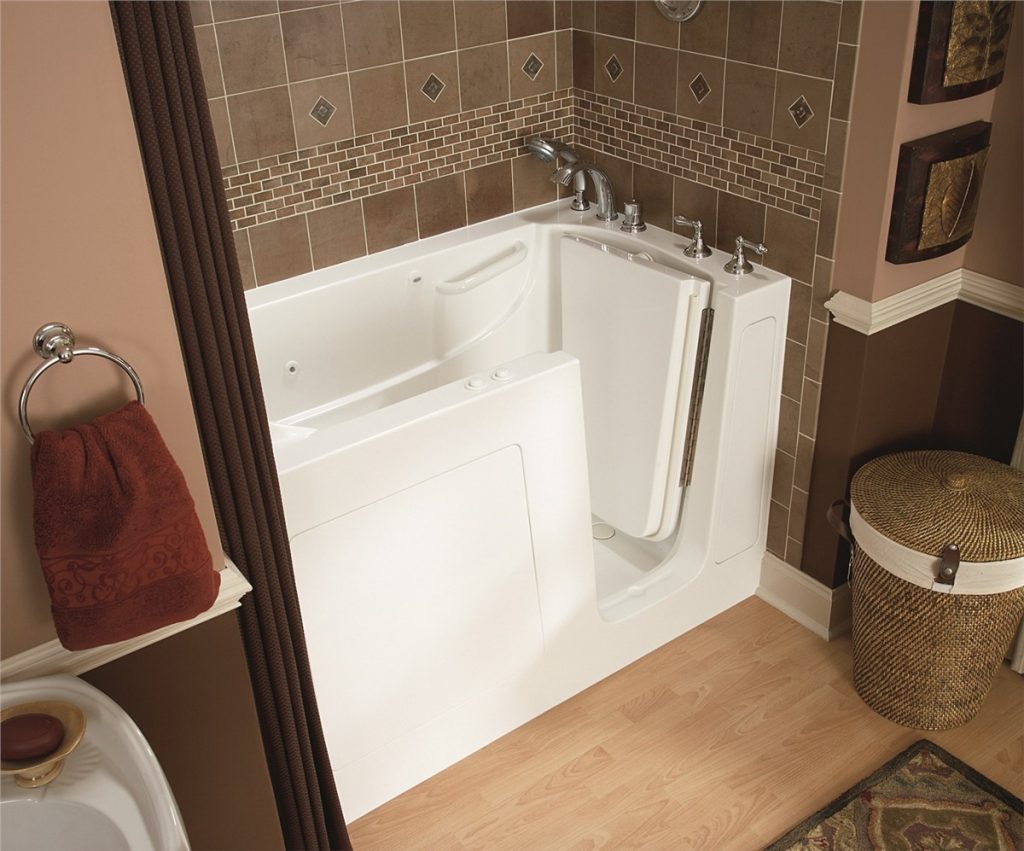 Most tubs also have relaxing hydro-massage jets. This kind of a bath can help massage away lower-back pain and help you manage symptoms associated with arthritis, circulation challenges, fibromyalgia or diabetes. Warm water relaxes tight muscles and stimulates the release of endorphins, your body's natural painkillers.
As you get older, it is harder to reach, clean and exfoliate. And hydro-massage jets create all those fabulous, champagne-sized bubbles to clean and exfoliate your skin without the need for you to bend, twist and scrub. This kind of a bath will leave you feeling cleaner and more refreshed.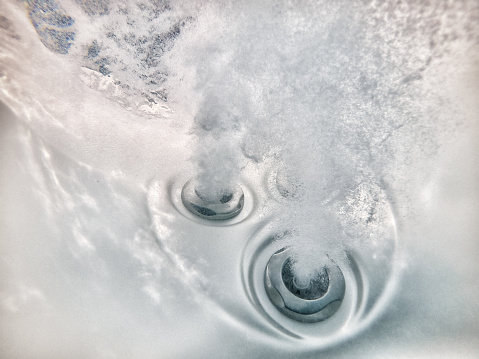 Some have heated seats that help keep you warm as the tub fills and drains – in fact the quick-drain process ensures you getting out quickly without getting a chill.
A walk-in tub will definitely add additional value to your home and will give you years of health benefits. Most come with a comprehensive lifetime warranty – so that you can make this major purchase with confidence.
The most important reason to buy a walk-in tub is the solution that it provides you and your loved ones. Whether you're concerned about a spouse or are looking out for a parent, a walk-in tub can provide the solution.
Most of the people that subscribe to our blog are adult children who worry about their mom or dad falling while trying to bathe or need a break in constant caregiving. I am glad you found this blog and Circle of Life Home Care. Whether it's maintaining dignity and independence while bathing or simply the need for peace of mind, a walk-in tub can deliver that essential security while letting your parents live in the home that they love.
A walk-in tub is a wonderful solution to that puzzling dilemma. Keeping your mama safe & clean, with dignity! As you know, Circle of Life Home Care is all about your mama's dignity. We know how hard aging is, what a difficult toll it can create on the caregivers and that is why we are here. To take some of the care onto OUR shoulders. Your mama isn't heavy; she is our client. Please call us ( 757-599-0218 ) to learn how we can help. And do some research on walk-in tubs. They are much more affordable than we thought!
Our experienced and dedicated professional staff will work with you to provide the highest quality home care for yourself or loved ones. Circle of Life has a team of professional, qualified people with years of experience. Please feel free to give us a call to discuss your needs: 757-599-0218