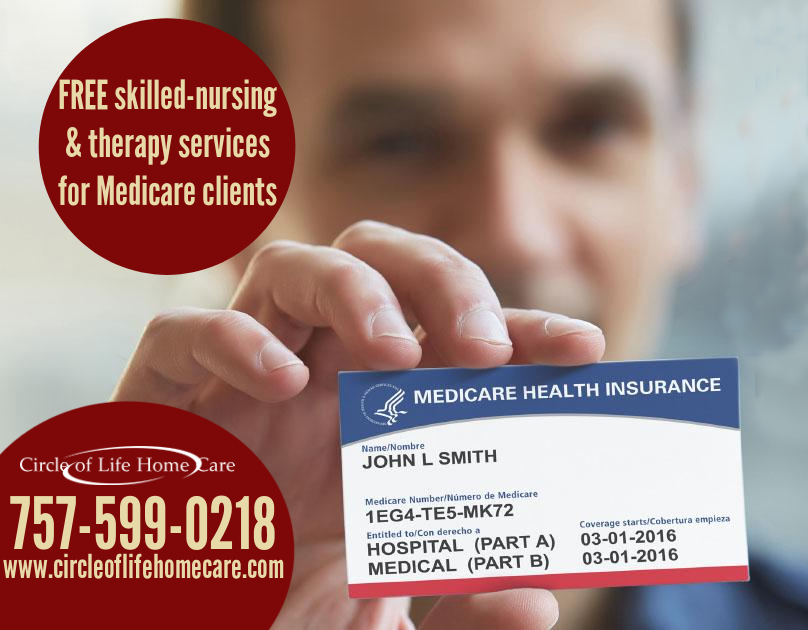 Circle of Life Home Care is a companion and at-home nursing service that is provided in the homes of residents of Hampton Roads. Circle of Life is an at-home care organization that was created for your loved one. Our organization is a caring and compassionate one and our employees are a true family of care and compassion.
If you call our office, we'll offer an over-the-phone assessment for your care needs, quickly coming up with a plan and the perfect companion. Our companions offer household help, nutrition, errands, transportation and we do it, with dignity.
Although Medicare will not typically cover long-term home care services, they will cover some health services at home, such as cleaning and meal preparation, transportation to and from medical visits and personal care.
And truly, when you start looking at assisted living facilities for your parent, you may be feeling a bit of panic as you KNOW that isn't what your parent wants. So, we are here to tell you that there IS another way and it starts with a call to Circle of Life Home Care.
Your loved one is in such good hands with Circle of Life At Home Care: 757-599-0218